As originally posted on the Blandin on Broadband blog…
With the $35 million of broadband funding now signed into law, both communities and telecom providers are beginning the process of project development. Some have projects lined up, engineering completed, business cases prepared and partnerships in place. Others are just getting started in their project planning. I suspect that the Office of Broadband Development will have plenty of projects from which to choose. Deciding how to choose in advance of releasing program guidelines and application forms may be the OBD's toughest job!
Here are some questions with which they might be grappling…
Should OBD funds be used to solve rural Minnesota's broadband shortcomings for generations or should shorter term "something is better than nothing" projects be considered?

Should projects like the previously funded Alliance Communications – Rock County partnership that provide a ubiquitous, long – term broadband solution using OBD, county and provider funds, provide the standard project framework funded by DEED?
When is it appropriate to fund incremental projects that only edge out and make the hardest to serve areas even more difficult

What does "scalable to 100 Mb" really mean?

Is a CAF2 fiber to the node deployment with 8,000 foot local loops that defers the majority of FTTH deployment expense into an uncertain future, really "scalable?"
Should OBD require a claw-back enabled commitment from all grantees to actually deliver to the 100 Mb standard by 2026

What are the essential elements of a public – private partnership?

Does a simple support letter from a unit of government count as a partnership?
Is a project funded almost exclusively with a combination of federal CAF2, OBD grants and local government funds a partnership or a government giveaway?
What is the minimum percentage of equity or borrowing that should be required of private sector providers?
As the percentage of government funds increases in a project, what other benefits should the public sector receive

With the limited funds for projects in underserved rural communities, where should the focus be?

Facilitate and showcase a limited number of FTTH communities?
Fund targeted investment in open-access networks that serve anchor institutions, downtowns and business parks?
These are not easy questions. For my part, I would advocate that limited state dollars should be used to fund long-term solutions in projects that provide ubiquitous coverage using a fair balance of public and private funds. In underserved cities, the funded projects should create strong platform for economic development, innovation and an expanded network backbone.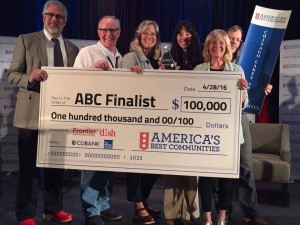 Bill Coleman is celebrating with his clients – the Chisago Lakes team in the America's Best Communities competition. Bill has been facilitating the community participation and process over the past year in partnership with a great community leadership team. Chisago Lakes is now one of eight finalists competing for $6 million dollars in prize money to be awarded one year from now. Chisago Lakes plans include broadband and technology, energy as economic development, future workforce, branding and marketing, trails and healthy community components. Contact Bill to learn more.
See more at the Blandin on Broadband blog.
As originally posted on the Blandin on Broadband blog…
As the legislative session passes the midway point, it seems like a good time to review the hot broadband topics. These are my own personal reflections on the discussion.

The question of how much money should be appropriated is still open. The Governor and the Senate have each talked about $100 million and the House's starting bid was $35 million. Doing the simple math might indicate a fund of $75-80 million.

The Governor's Broadband Task Force recommended two new broadband goals. I am extremely disappointed that the 25/3 Mb by 2022 goal seems to be taking priority over 100/20 Mb by 2026. There are three reasons why this is extremely disappointing.

First, the current state goal is 10-20/5-10 Mb. 25/3 would mean an embarrassing decrease in upload speed in our goal from 2010 to 2022. Second, tying our state goal until 2022 to the FCC current definition of minimum broadband speed is deflating. The FCC's definition has increased thirtyfold over the past eight years. What might it be in 2022? Third, some now dismiss the 100 Mb goal is "aspirational." By definition, all goals are aspirational. Some are challenging, others are too easy so as to be meaningless.

There is also controversy around broadband access versus broadband based economic development. We need both. A rural industrial park without fiber is now by definition, deficient. There are many ripe opportunities to get fiber installed in critical locations through public private partnerships.

There was even discussion about providing state grants for wireless services meeting a very low 10/1 Mb standard. In my opinion, state funds should only be used to support projects with long term, useful benefits, not quick fixes that won't satisfy anyone very long. Where providers are installing fiber, these areas are set for decades no matter what the standard. These networks can also support any emerging wireless technologies. The current 100 Mb scalable standard (upgradeable without extraordinary delays or costs) seems reasonable to me.

These are my thoughts. I am sure others have a different point of view.
Yesterday Bill Coleman spoke to the Minnesota House on HF 2381. You can hear his testimony below.
Bill had prepared notes as well…
Good afternoon Chairman Garafalo and members of the committee.
Thank you for this opportunity to testify before you today.
I will quickly address three related topics:
• The difference between broadband goals, broadband standards and the broadband marketplace
• The impact of the CAF2 program on rural places, and
• The need for rural communities to be able ensure their own broadband future.
Regarding goals, standards and the marketplace.
In 2010, the federal government set a 100 Mb goal which is still in place. In comparison, since 2008, the FCC standard for broadband has accelerated from 768k to 25 Mb, a thirty-fold increase in eight years.
The broadband task force is also recommending a 100 Mb by 2026 goal as well as an interim goal of 25/3 by 2022. If the 25/3 goal is adopted, Minnesota would gain notoriety as the only state that has adopted a lower upload speed goal in 2016 than they had in 2010.
In comparison, the marketplace is moving faster than either the federal or state goal. Companies are deploying Gigabit and greater broadband in both the Twin Cities and greater Minnesota. This change is enabled by new technology of course, and in the Twin Cities by some level of competition.
In rural Minnesota, cooperatives like Paul Bunyan, CTC and others offer Gigabit speeds. Hiawatha Broadband and Midcontinent do as well. So Gigabit broadband is not just a Google dream – it is a reality. Those communities without Gb services know that they are falling behind in economic competitiveness and quality of life.
The 25 Mb FCC broadband standard is of little use as a current benchmark or goal, especially for state broadband funding. Looking forward, if we were to apply the same growth rate to the FCC standard over the next 8 years as the previous eight, the 2024 FCC standard would be 750 Mb.
CAF2 is a program that will provide band-aid improvements to broadband services in some rural areas, but alone, will not provide a ubiquitous long-term solution. To quote Jason Dale, president of Cooperative Network Services, a collaborative of Minnesota's Gb providing cooperatives, "these large companies will deploy essentially the same technology as was deployed by broadband cooperatives 15 years ago, probably causing them to fall even further behind the current rate of change."
While DSL can provide speeds in excess of 25 Mb to homes within a half-mile of the electronics, those living two miles away will see their speeds top out at 10 Mb or worse, depending on the condition of the copper network.
Based on these incumbent providers' investment track record, the CAF2 program may be these area's last significant technology upgrade for a generation. Can you imagine the shortcomings of a 10/1 Mb connection in 2022? And areas ineligible for CAF2 may not get any improvements at all.
The right of first refusal concept is comparable to an arranged marriage, a concept almost as old and out-of-date as DSL technology. Many rural Minnesota communities have experienced the reluctance or outright refusal of these incumbents to invest in greater Minnesota over the past decade or longer. Efforts to develop public-private partnerships have been rebuffed before even mildly serious discussions could take place.
Communities must to be able to select their partners based on shared mutual interests and goals. Considerations would include the quality of the planned infrastructure, its long-term economic development potential and the reliability of the partner over the long term.
The ability of a rural community or county to create a partnership with a provider to deploy a world-class, Gb capable network should be encouraged, not prohibited. Monopoly providers delivering inadequate services should not be protected from competition.
A world-class broadband network is defined by more than just speed delivered to a particular location. Communities must ask: Does the network go everywhere and connect everyone? Do we have the networks that tech savvy people in all industries desire and require? Can the local economic developer reach a provider decision-maker while working with prospective economic development prospects? Are those who live in outlying areas – farmers, doctors, entrepreneurs, retirees, tele-workers, students, and vacationers – able to connect to do what they want and need to do to enjoy a vibrant rural lifestyle?
Because those that can't connect will go elsewhere to live and work. And others will never come. As greater Minnesota works on another significant challenge – to grow and maintain a skilled workforce – those places without broadband are already at a significant disadvantage.
I encourage you to set aspirational broadband goals, like the 100 Mb goal that was adopted by the task force. It would then seem smart to require that all state funds be used only to reach the 100 Mb goal and not the current 25/3 FCC standard. Ensure that state funds are well used and create a long-term platform for rural vitality. Thank you.
As originally posted in Blandin on Broadband…
Nothing has confused rural community broadband policy discussion more lately than the FCC CAF2 funding program. $500 million dollars to rural Minnesota over the next six years is the good news; a minimum 10 Mb/1 Mb standard is the bad news. CenturyLink, Frontier, Windstream and Consolidated Communications (formerly HickoryTech in Mankato) will use these funds to extend DSL service deeper into their rural networks by extending fiber to the node. The ability to deliver high speed Internet via DSL is extremely distance sensitive, that is, that if you are within 3000 feet of where the fiber ends, you can get broadband that meets or exceeds the FCC 25 Mb/3 Mb standard. If you live 9,000 feet or just less than two miles from where the fiber ends, you will receive 10 Mb/1 Mb. Old, deteriorated copper will further reduce the carry capacity of the service. Emerging technologies that providers like to talk about – vectoring and G-Fast are only effective to supercharge that first 3000 feet and have no impact on the longer loop length customers.

At the recent broadband industry conference, there was conversation around using future DEED Office of Broadband funds in combination with the FCC CAF2 funds to gain better services throughout rural Minnesota. I have mixed feelings about that since loop lengths would have to universally shortened to 3000 feet to even reach the FCC standard of 25/3, but what about our new proposed state goal of 100 Mb/20 Mb by 2026? At what point does it make sense to stop upgrading old networks to build new virtually unlimited capacity Fiber to Home networks? We have all faced that choice with old cars. The decision to rely on an old car often leads to the same situation that many rural Minnesotans now find themselves – stranded on the side of the highway when you most need to get someplace in the worst possible weather.

In this discussion, I have already had incumbent providers cringe when these issues are discussed. Yet there is never a clear declaration of intent or shared plan to reach the state broadband goal of 100 Mb/20 Mb nor any data on what rural Minnesotans will receive in the next five years from CAF2 investment. The physics of broadband are pretty clear – 9,000 foot loop lengths yield 10/1; 3,000 loop lengths yield 25/3 or more. Geometry is also pretty clear; to go from 9,000 loop lengths to 3,000 loop lengths is a lot more expensive and still leaves no clear path to the 100 Mb broadband standard.

Let's hope policy makers insist on an open and honest conversation on this critical topic.
As originally posted in the Blandin Broadband eNews…
Congratulations to the BBC's, the alumni communities and their stakeholder groups for the recently awarded Blandin Foundation grants. Overall, there's a great group of projects to be implemented across rural Minnesota. It is amazing what a relatively small grant of $10,000 or less can do in the hands of a dedicated community.

The next Grant deadline is in March. We are available to help you create a competitive application that will have a positive impact your community. Let us know what you're thinking and we can help guide the process of creating a great project.

If you're a BBC that has used its entire allocation from Blandin foundation, consider seeking funding from other sources, either internal to your community or from outside. We have seen many successful projects with limited (or no) budget; they are the result of good collaboration and creativity.

Let us know how we can help!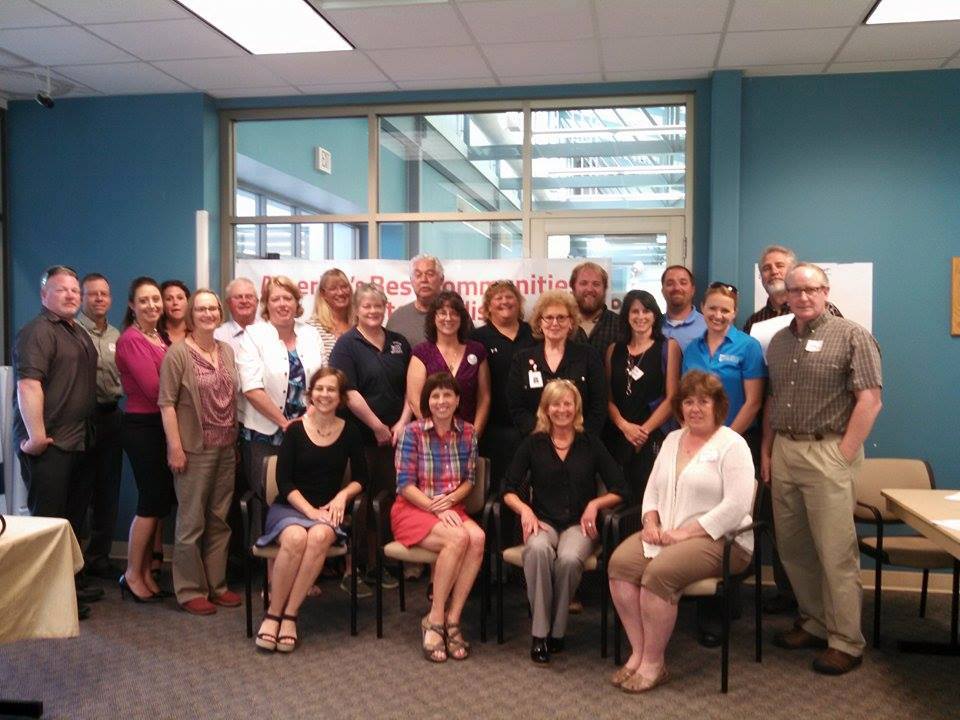 Chisago Lakes - a collaborative community just north of the Twin Cities, has been named as a semi-finalist in the America's Best Communities program sponsored by Frontier Communications, Dish Network, the Weather Channel and Co-Bank.  The community now has a one-in-five chance to win a prize work $1 million dollars or more.  The effort has been led by the Chisago Lakes Chamber of Commerce and the Chisago Lakes Area Community Foundation.  They have created work teams and plans in Energy, Technology, Trails, Tourism/Arts/Culture and Health.  With amazing leadership and community commitment, this group has created a sense of inter-community collaboration that has been the dream of area community leaders for decades. The rewards to the community were immediate and are ongoing with or without the prize money.
Community Technology Advisors, assisted by Treacy Information Services,  facilitated the community planning and promoted the effort through social media.  It has been an exciting and fulfilling project to see community members work so hard and so collaboratively.  Good luck  to the Chisago Lakes team as they pursue their plans and design their presentation that will move them into the finalist category in April!
As originally posted on the Blandin on Broadband blog…
Stirring the Pot

Words count!  I heard that message again and again at the Border to Border Broadband Conference.  What do providers want to hear to entice their interest in partnerships?  What do county commissioners need to hear to spur their commitment of funds?  And what do the digitally excluded and non-adopters need to hear to get them to attend training and learn new skills?   Messaging is both hard work and time consuming.

Equal to the task of finding the right message is identifying the most effective messenger and determining the best timing for your message delivery.  Our BBCs learned some specific messaging strategies at the end of the conference as Blandin staff Alie Mcinerney led them through a "Planning to Win" campaign planning session.   Ali is a great instructor, but we learned that not even the Best of our BBCs could take in any more information by Friday afternoon!  People need to be ready to receive a message for it to sink in.  It's a good thing that you can find the campaign planning tools at www.planningtowin.org.

One very positive trend for broadband messaging is the growing list of successful broadband partnerships.  These provide clear examples and provide quick confidence of the path to success.  You can shape your message by using quality examples.  You can find convincing messengers by asking project leaders to share their stories.  You cannot communicate too much or too often and you need to realize the long-term approach required for success.

If you are interested in "planning to win" your local broadband campaign, let us know.  We will be working with local teams to help them move their conversation forward.
As originally posted in the Blandin Foundation eNews…
The Connect America Fund 2 (CAF2) is a significant federal commitment to broadband in rural Minnesota. CenturyLink, Frontier and Windstream have all agreed to accept CAF2 funds totaling almost $500 million dollars over six years. This amount is more than half of what the state broadband taskforce estimated as the minimum cost to meet the current state broadband goal and 20 percent of the way to 100% fiber to the home status. So the CAF2 funding is a big deal with great potential.

The broadband blogosphere is now abuzz with opinions as to whether CAF2 is a positive development. The Blandin on Broadband blog has the FCC CAF2 press releases. Doug Dawson of CCG Consulting has an intriguing post on his blog. I won't rehash Doug's column here except to note that his main question is "How well served will consumers feel in five years with networks that have been designed to deliver to the FCC CAF2 standard of 10 Mb down and 1 Mb up?, especially since the FCC has already moved to a broadband standard of 25 Mb/3 Mb?" The CAF2 standard does not meet Minnesota's broadband goal, set in the Pawlenty administration of 10 to 20 Mb down and 5 – 10 Mb up. Our state goal is now in line for reconsideration.

These state and federal broadband goals have long been surpassed, by a factor of 10 or more, in our metro areas, within most rural community city limits, and in the rural countryside served by broadband cooperatives. Within communities, these service improvements have been driven primarily by competition; in the well-served rural countryside, these services are enabled through smart, consistent support mechanisms available to small providers. Through CAF2, investment will be stimulated by the larger carriers. Unfortunately, if these networks are only improved to deliver 10 Mb/1 Mb, many would say that it hardly seems worthwhile.

There is an opportunity for our Minnesota leadership – from the Office of Broadband Development to the Governor's Office, with legislative leaders and industry. Together, they should find a way to steer this CAF2-funded network deployment to meet a new, world-class Minnesota broadband standard. By combining CAF2, provider capital, significant Border to Border Broadband funds (general fund or bonding), USDA broadband funds, Universal Service Funds and other sources, we would set Minnesota far ahead globally. The federal broadband plan calls for 100 Mb services; let's aim for that as a minimum. That network would enable citizens access to any school, any hospital, any government service and unlimited job and entrepreneurial opportunities. Minnesota's innovation culture would be unleashed. Picture a Time Magazine cover with a group photo of Minnesotans holding up fiber optic cable and devices like northerns on a stringer. Another Minnesota Miracle!