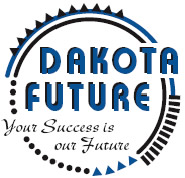 Dakota Future is pleased to announce that For the third year in a row, Dakota County has been named a Smart21 Community by the Intelligent Community Forum. CTAC is led by CTAC founder Bill Coleman. Bill has been working with Dakota County businesses to promote and facilitate better broadband use and deployment to increase economic development and opportunity throughout the county.
The Intelligent Community Forum has set out a framework that encourages economic growth through technology. There are five cornerstones to the foundation:
Broadband
Knowledge Workers
Digital Inclusion
Marketing and Advocacy
Innovation
Bill has been working in Dakota County to highlight existing programs that exemplify those facets and to bolster programs that are interested in strengthening their use of technology. We are excited to see that it is paying off.